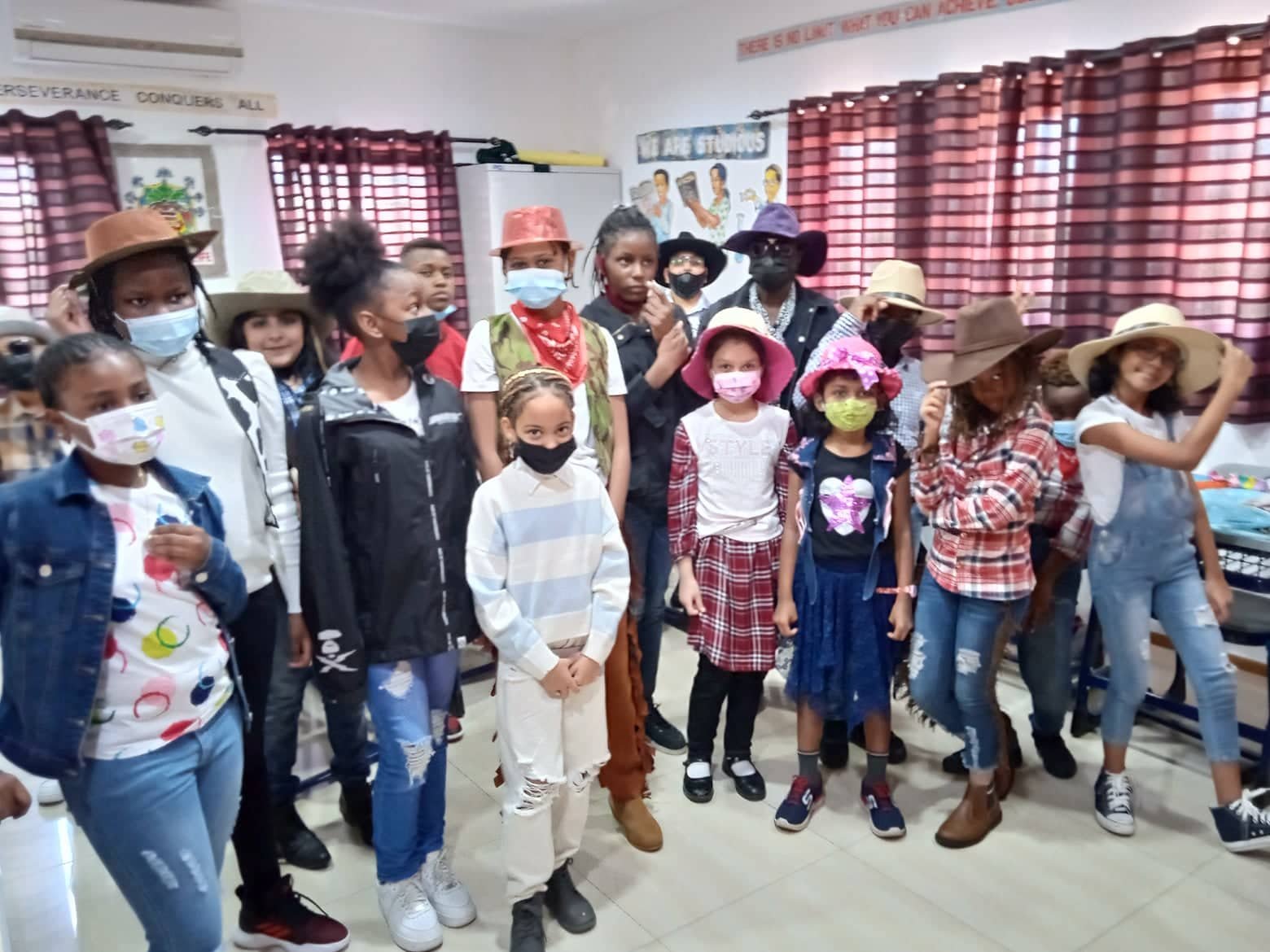 CHILDREN'S DAY CELEBRATION IN THE PRIMARY
The students were already informed about their costumes for Children's Day a week before. So the celebration will be something unique. The teachers in the Primary Department opted to change how students dress. They decided that grade 1 students would wear a fantasy dress, while grade 2 students would wear pajamas or sleeping dresses. Grades 3 and 4 will be superheroes, while Grades 5 and 6 will be cowboys and cowgirls.
So it goes that on the day of the celebration, everybody is wearing their costumes. Then there were Grades 1 to 3 who came first to the stage to celebrate and have fun, followed by the Grades 4, 5, and 6 students who performed talent shows, singing, dancing, satire, and even gymnastics.
The students also had games in between. While waiting for their turn on stage, some students played in their classrooms. They participated in balloon-puffing, statue dances, cup races, and other activities. The class advisers coordinated everything.
Lastly, gifts were given to some students as a surprise from some parents. MIC also gave chocolates, sweets, and balloons to students. It was a fun-filled celebration of Children's Day indeed.