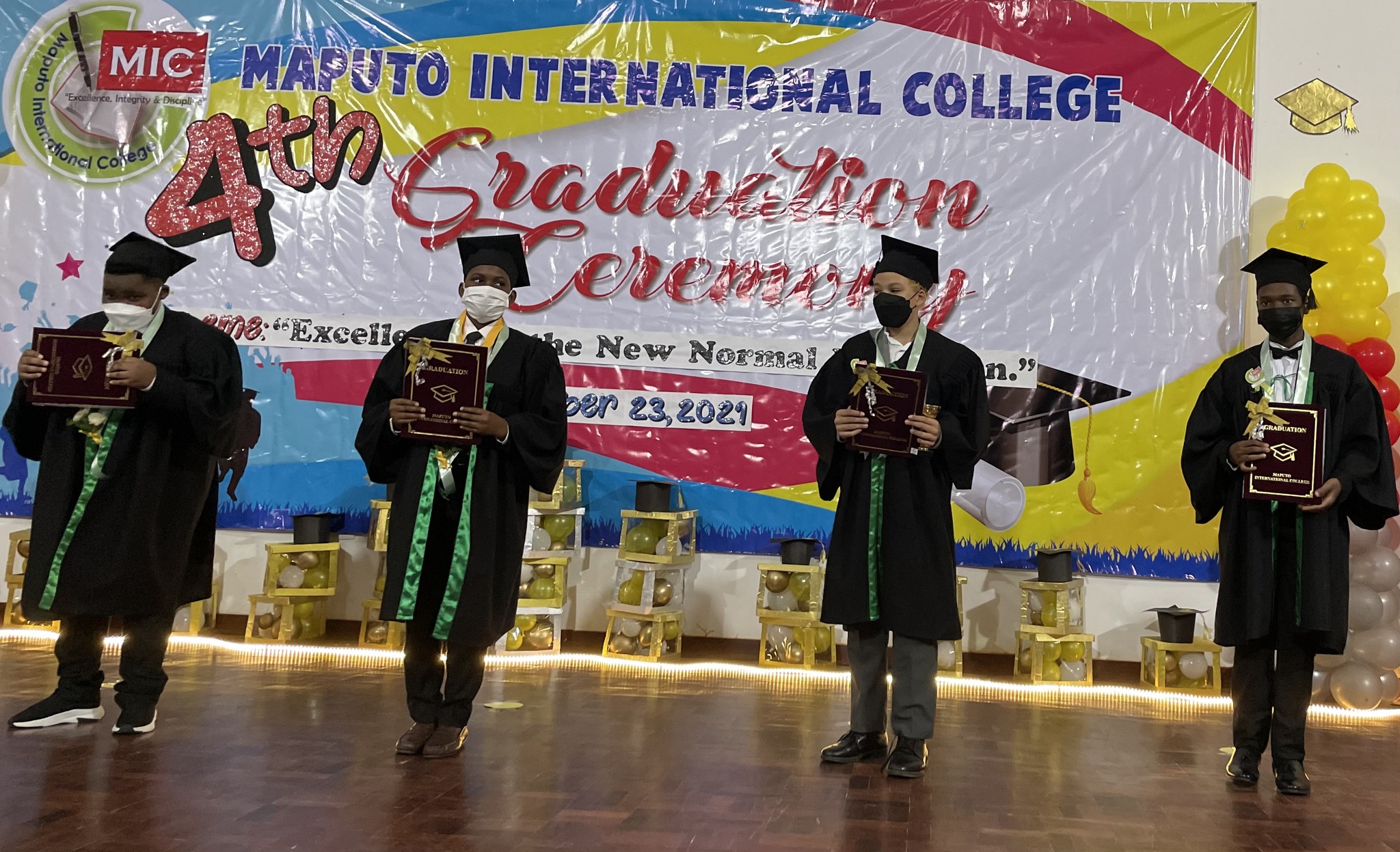 Going to Another Level

Commencement exercises are done last November 22 for Kindergarten pupils and November 23 for the Primary students. They were all done in a very comfortable place which is the auditorium complex of the University of Eduardo Mondlane here in the Sommerschield 2 area. Two batches were done to avoid overcrowding and to follow social distancing. The first one was from 11 o'clock in the morning to 1 o'clock in the afternoon, and the second one was from 3 o'clock to five in the afternoon. Both occasions were done smoothly as the number of the graduates were not that many when it's divided. Kindergarten graduates have a total of 26 boys and 24 girls, while Primary graduates have a total of 25 boys and 22 girls.

This year's graduation theme is- "Excellence in the New Normal Education" which is quite fitting to the still hounding coronavirus. The pandemic, although really caused havoc, should not be the reason that society should stand still and stop continuing its practices. The graduation exercises proved that we can adapt and continue normal lifestyle but in a different way.

These commencement exercises will further boost moral support to children. It's not that easy to go to another level, the kindergarten pupils going to the primary and the primary students going to the high school. That's why there should be a kind of ritual or a tradition to "bless" them. This is the purpose of these activities. Congratulations parents, students, teachers, administrators and staff.